Our Mission
Our mission is to become one of the prominent spring manufacturers and suppliers at the global level. We deliver customized spring solutions, which we feel is a very important service that today's world requires. We want to bring newer innovations to the market of this industry and deliver the utmost satisfaction to our customers worldwide.
Our Vision
Our vision is to maintain our company's values and be always down to earth. We already do and want to keep maintaining honesty and respectful business communications and networks with our stakeholders. When it comes to the infrastructure point of view, we take up innovative approaches to achieve customers' needs. Our organization is strongly bound within along with having a good bond with the outside world. We make sure that our employees and team members have a strong relationship and a combined unity towards the goal/s. We make sure that our management and processing are standardized. Our vision is to keep maintaining these values and principles forever despite the global expansion we have been aiming for.

Custom-Tailored Springs
We provide bespoke solutions. Every machinery is different. Every problem is different. Every industry that we cater to is different. There are newer innovations in the dynamic world in terms of technology. We keep upgrading ourselves to provide advanced spring solutions according to your respective need or requirement. We provide custom-tailored spring solutions. Explain to us your requirement and we deliver you the finest!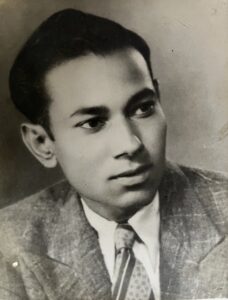 Founder, Mr. Chandulal Gangaram,
The Man Behind Acron Spring
Acron Sping was founded by Mr. Chandulal Gangaram, back in 1962. His industrial surroundings inspired and instilled a passion in his heart for the manufacturing and supplying of springs for machinery across all industries. He found the essence and the importance of spring in a machine and started this wonderful journey of an organization that today provides the finest quality springs and also provides customized spring solutions.
Our Journey